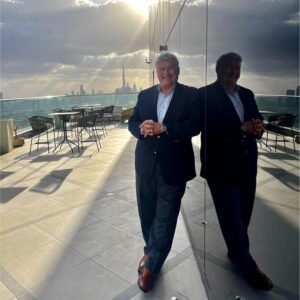 Dr James Doty talks to Christine Miller MA
Find out with us  –
* What Love at Work means
* How Love encompasses compassion, trust and caring
* How these Values enhance wellbeing in our world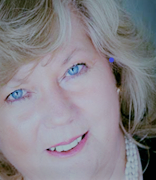 It was a valuable, authentic and truly enjoyable experience to have a conversation for the Loveworks Discourses Podcast about Love at Work with neuroscientist and author Dr James Doty – 'a nice guy trying to be better'. 
We covered a lot of ground in our exploration of caring, compassion and trust and their importance in organisations for wellbeing at work, for reducing stress, for organisational success including financial prosperity, and in our lives as a whole.
We set the context for talking about Love at Work – that it's a bigger, more comprehensive meaning than romance or sex – and that Love does indeed have a multitude of meanings.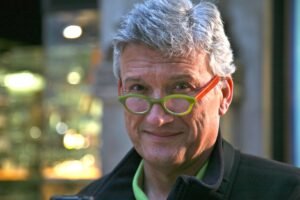 About Dr James Doty
James R. Doty, M.D. is an adjunct professor in the Department of Neurosurgery at Stanford University School of Medicine and the founder and director of the Center for Compassion and Altruism Research and Education (CCARE) at Stanford University of which His Holiness the Dalai Lama is the founding benefactor. He works with a variety of scientists from a number of disciplines examining the neural bases for compassion and altruism.
Through CCARE, Dr. Doty has overseen the development of a variety of techniques, apps, and programs to address issues of mental health, stress, anxiety and burnout. He is also the founder and CEO of Happi (happi.ai), a healthcare company focused on creating a digital platform that uses artificial intelligence combined with a human avatar to treat mental health issues. He is also the Senior Editor of the "Oxford Handbook of Compassion Science".
Dr. Doty is an inventor, entrepreneur, and philanthropist, having given support to charitable organizations supporting peace initiatives, funded health clinics throughout the world, created programs for the disabled and supported programs for adolescents with affected by AIDS/HIV. He has supported research, provided scholarships, and endowed chairs at multiple universities. He is presently focusing on developing educational programs for children in through K-12th grade focused on compassion, empathy, and social emotional learning.
His book, "Into the Magic Shop: A Neurosurgeon's Quest to Discover the Mysteries of the Brain and the Secrets of the Heart", a NY Times bestseller which has now been translated into 40 languages and editions. It also served as the basis for the third album, Love Yourself: Tear by the famous K-pop group, BTS. He is presently completing his next book, Mind Magic: The Neuroscience of Manifestation and How It Changes Everything which will be published in the fall of 2022.
Dr. Doty is on the board of a number of non-profits and is the former chairman of the Dalai Lama Foundation and the former vice-chair of the Charter for Compassion. He is also an advisor to the Duke and Duchess of Sussex's Archewell Foundation. Dr. Doty's work has been cited in numerous media including The Wall Street Journal, The New York Times, The Washington Post, NBC, ABC and many others. He speaks around the world on the neuroscience and health benefits of compassion.
References from our conversation:
Linked In Founder:  Jeff Weiner Executive Chairman The Compassion Project website, says: "Compassion is a skill that enables you to see the world through the eyes of another person in order to alleviate their suffering or help them. I can't think of anything more important right now that could help the world start to reconnect and heal." "Managing compassionately is not just a better way to build a team, it's a better way to build a company."
Australian CEO ; Gordon Cairns now a Buddhist who described himself as "a horrible boss – driven by power, task-oriented and only concerned with getting the job done, whatever the cost".
Link to James Doty's Book:
https://www.jamesrdotymd.com/books
For a transcript of the conversation please leave a message in the comments below. 
Podcast: Play in new window | Download (Duration: 31:32 — 23.7MB)
Subscribe: Apple Podcasts | RSS