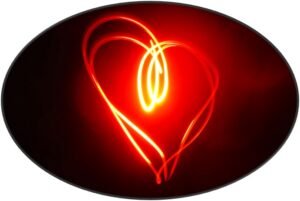 The Heart of AI + EI + The Big I
Like many people, I've been exploring recent innovations in Artificial Intelligence, in various forms. I've been creating AI music, poetry and art, delving into science,  and generating marketing and teaching content for my LoveWorks leadership consulting and courses. I've previously used an AI transcription service, and regularly use a bot for translation and language learning in my work and home life. It really is astonishing how easily well-targeted music, images and fluent writing emerge. The music and art have both provoked an emotional response in me and others beyond that which one might expect from artificial intelligence. So far, so good.
My big question really is – Might AI have a heart?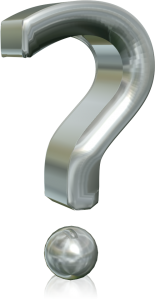 In terms of written or verbal content, the current rush to ChatGPT is fascinating to watch. There are numerous articles, guidelines and examples appearing on platforms such as LinkedIn, Facebook and Instagram of how this bot can be used for different purposes – from research to marketing and selling, to writing essays and more. So what is the response?
Input and Output
I've read notes from content creators such as copywriters, SEO specialists and marketers, praising the content whilst wondering if AI can ever match human creativity. They question if it can bring heart and soul and that sense of loving care, or EI – emotional intelligence – to the content, and match it to the message with the same effect and skill as an experienced and talented author.
As with all research, the quality of the question, the initial enquiry, is crucial.
What is the Source?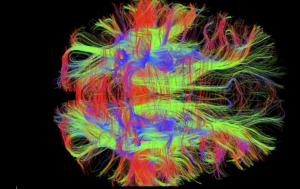 AI can only be as deep, complete and effective as the material to which it has access. It relies entirely on existing content. Correct me if I'm mistaken here, but I understand that it can't create new thoughts or ideas, but only aggregate and reassemble from across the range of the networks available to be interrogated. Of course, this range is constantly and rapidly increasing, so it self-primes in a way. Recently, questions have been raised about whether the bot 'hallucinates' when it can't find an appropriate answer, in order not to  disappoint the inquirer. At the moment, the jury is out.
Framing and Prompts
We know that with many things in life, the result you get is determined by how you frame the input. The initial research question or proposal is always crucial. And how do ethics get to be part of the framework? The danger of AI could be that the responses become 'flat' – boring, repetitive, and trite, simply regurgitating existing ideas, even detrimental ones, and incapable of extrapolating or generating original solutions. You have to be able to fine tune to discriminate and have the answers reflect your own style and tone.
Our Greatest Asset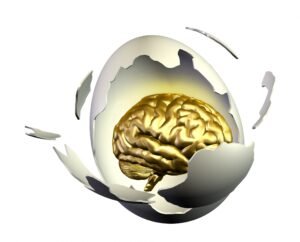 Perhaps the greatest creative asset we have as human beings is our superb brain, with its complex ability to connect and project, generate and regenerate – allied with our vivid 'Big I'. The Big I is our Imagination, and our ability to empathize with a scenario and seek an original solution from the limitless, flexible, still forming future. Our combination of heartfelt EI – emotional intelligence – and imagination gives us a basis for dreaming, daydreaming, going beyond, for creating, with our divine spark or genius. We have the opportunity for juxtaposing potentialities and then using our original thoughts to create.
So whilst I find these AI possibilities exciting, timesaving, a wonderful tool for spreading useful information where it might otherwise be unable to go, in order for example
to assist and enhance lives
to improve business
to increase productivity
to educate
 to encourage better dialogue and discourse
I regard it as a human/machine partnership relying still on the creative spark of the person or people providing the input and prompts. As AI becomes more generative, that partnership hopefully will be enhanced.
The Essence of Human Creativity
I have no doubt that the essence and source of human creativity, our imagination, our brains, our magnificent minds, with multiple intelligences and originality, will remain the masters of our experience of loving, living, working and creating a better future for all.
That's the 'LQ' or Love Intelligence I work with.
AI as a tool for progress and equality in our troubled world can usefully exist and be helpful, as long as we remember our ability to imagine and realize an ethical,  flourishing world created from Love, which is fairer and fosters the best of human values.
© Christine Miller
Useful AI links: