What Does Success Mean to You?
Could it be having more of something, being better at something or doing a great deed?
And is it making the most of every moment, living well, persisting, and learning to accept yourself, your humanity, fully, as you are – whilst keeping open to possibilities of becoming even more? 
Exploring Success:
From Outer Space to Inner Vision
 "Well we're going to space.  Today is an historic day – for it will bring the dream of space travel for many millions closer to reality."
On September 27th 2004, Richard Branson announced his Virgin Galactic venture,
     "with a sole purpose of making space travel more and more affordable to people throughout the world … Those privileged space pioneers who can afford to take our first flights will not only have the most awesome experience of their lives, but by stepping up to the plate first will bring the dream of space travel for many millions closer to reality … Like so many others, for years I have dreamt of seeing the beauty of our planet from space, experiencing true weightlessness and fully appreciating for the first time that our tiny planet is part of something so much bigger."
Richard Branson would experience the successful fulfillment of a goal, a dream, when he stepped onto that first flight as an astronaut. For him, it could be another manifestation of his success in creating the life he wants. It's now 2023, and Branson has persisted, in spite of difficulties, overcoming setbacks which might be described as 'failures' in order to achieve his vision and the end result of success with his project.
On 29 June 2023, Virgin Galactic launched its first commercial space flight successfully. Almost 20 years in coming to fruition as it was originally intended.
The privilege of exploring space on one of these first 15 minute long flights, at a cost of $250,000, is an indicator of the material wealth of the 6 participants, (apparently including Leonardo de Caprio and Justin Bieber) and the success which is traditionally implied from being wealthy. Money and possessions are assuredly one measure of success in our world, though not everyone attaches the same value to external manifestations of wealth.
So What is Success, Really?
There are many unhappy, discontented rich people; we see and hear about their traumas regularly on TV and in the press. They get to be miserable in comfort, and to buy distractions from their inner turmoil, but they never seem to have enough.
So, are they truly successful?
There are also many unhappy poor people, for whom the temporary escapism of retail therapy and the comfort and external signs of material success are not available. Are they therefore unsuccessful? And there are plenty of poor, struggling, just-coping, middling and comfortably-off people who are leading lives that fulfill them, most of the time.
Are they successful?
We know intellectually that material wealth is not a true indicator of success, and that physical health and spiritual and emotional riches are ultimately of greater importance in living a balanced life than are external shows of financial worth. However, there are values attached to material wealth that underpin society's perceptions, and power and influence still undoubtedly accrue to those with money – whether their lives are successfully in balance or not.
Defining Success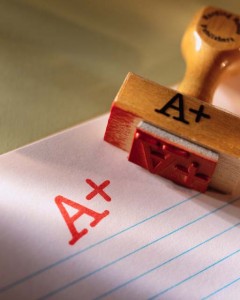 Perhaps we can define success as reaching a goal, fulfilling an intention or purpose. In which case, you are successful on a moment-by moment basis, because in the normal run of things, your body and brain work together constantly to ensure that you stay alive. Constantly correcting and adjusting, altering pressure, balance, intake and output, the sophisticated system automatically works harmoniously to ensure survival and is, when fully-functioning, the ultimate goal-orientated success mechanism. Your drives and urges when correctly directed and interpreted, lead unremittingly to your continued existence – and that of the species. If you have given up smoking , or are on a healthy eating programme, for example, then each cigarette or calorie laden morsel you refuse is evidence of your success – ongoing proof that you are able to succeed. Translated into your conscious awareness this gives you a powerful "success memory" and serves to support you if you are tempted.
It's when the drives are misdirected and the "wiring" misroutes that the system can begin to malfunction. Because you have a response mechanism that does exactly and literally what it is told, sometimes the messages get scrambled, and although acting for your ultimate wellbeing and safety, the misrouting causes you to act in ways that end up sabotaging your perfect system rather than enhancing your wellbeing. This is why uncovering your silent saboteurs can be a key step in achieving success, if it is an elusive element in your life.
Success also results from identifying something (or many things) you really want in your life, which you believe are missing, and taking the steps to attain and achieve those things. Looking within, and being honest with yourself about what you can improve in your life, then setting your own agenda and taking action to make the necessary changes. Being and becoming more conscious of your choices, and making definite moves to bring them about, whether it's to own a home, to learn to meditate or to have a close loving relationship.
So whilst it may be a remarkable and exciting prospect to be one of the first space tourists, it doesn't necessarily follow that those able to take up the offer will be living successful lives in the fullest sense. Only if they are also on the journey through their own inner space, as well as the journey towards outer space, will they truly be experiencing success.
Exploring Success – The Inner Space
"Success" – a perfect life, that indefinable quality of "total happiness" – is sometimes peddled as an absolute right for everyone, and the assured outcome of whichever psychology, personal or business development ideas are most prominent at the time. Expectations run high that if you read the right books, listen to the right Podcasts, CDs, watch the right videos, and attend the right seminars then your life will be filled with miraculous and easily achieved success, endless sunshine, health, sex and wonderfully fulfilling relationships.
Hmm, okay, so you've followed the plan, and invested in the programme, both emotionally and financially – yet sometimes you still find yourself feeling inexplicably down or lonely, you still get angry and shout at the kids, have rows with your spouse, don't get the raise you want or feel as if there's something missing.
You can be progressing in so many areas of your life, when a disturbance arrives unannounced.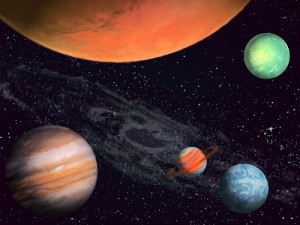 These disturbances seem to hit you like an unexpected UFO from outer space, a swift flashing comet undetected until it breaks through the atmosphere of your life with resounding effect, leaving you wondering what else you can do.
Why do these eruptions happen, why do you feel such strong emotions which don't feature on that "A" list that's deemed to make up the perfect life? And where's the braking parachute to assist you to a gentler landing?
Well, stop and think for a moment. Right now, what is it you have in common with everyone else on the planet?
Might it be your humanity? Is it simply that you're not meant to be 'perfect'? That you're a human being, a human becoming….a paradox of being perfectly imperfect.
And what's more, it really is okay; you have permission to be flawed. "Success" doesn't equal "perfection". Those emotions that surface are normal, and natural and human. They are also necessary.
This doesn't mean you have an excuse to stop growing, perpetuate your less than constructive habits of thought and action, and allow rampant negativity to rule your life. It does mean that you have the opportunity to learn a little about how you can regulate the pressure to be perfect, and allow the blips of life to slide in and out more elegantly, rather than exploding in chaos.
In the next installment of this article on Success, we look at those unexpected emotional events that can throw us off course, and explore how to manage them and achieve greater serenity and the inner wealth of making calm and wise choices.
© Christine Miller All Rights Reserved